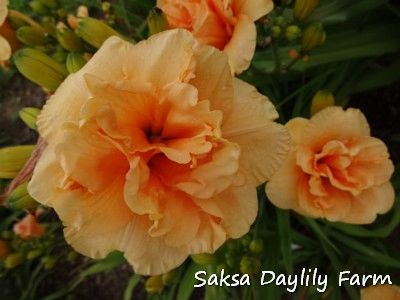 Adopt Me (DF)
Shipping begins May 1st and ends August 31st.
Height:  24"
Bloom:  3.5"
Season:  Early mid, Reblooms, Semi-Evergreen, Diploid, Double
Color:  Apricot self
Hybridizer:  J. Joiner - 1994
During our selling season, customers would walk around our daylily rows and say "Why do you have a rose growing with your daylilies?"  Adopt Me is a double which looks like a rose and even better it reblooms so it will have a flush of flowers at the beginning of the season and another toward the end.