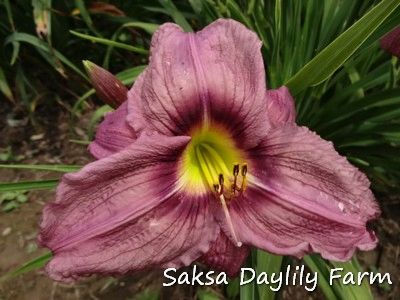 Allen Wild (DF)
Shipping begins May 1st and ends August 31st.
Height:  17"

Season:  Early mid, Dormant 

Color: Diamond dusted strong lavender and burgundy with burgundy watermark above strong yellow green throat

Hybridizer:  Wild-G., 1991

If you like sparkly and purple you will certainly like Allen Wild. The lavender petals and  sepals appear to have diamond dust sprinkled on them so they glisten in the sun.  Add to that a contrasting throat and you have a gorgeous daylily.