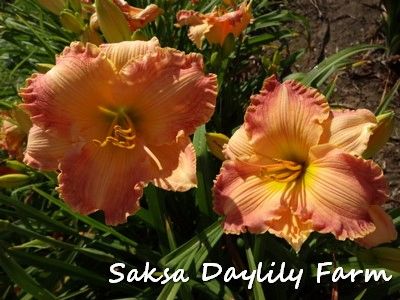 Autumn Wood (DF)
Shipping begins May 1st and ends August 31st.
Height:  24"

Bloom:  5.5"

Season:  Mid, Dormant, Diploid 

Color:  Peach and green polychrome with peach green throat

Hybridizer:  Dougherty-H. 1991

This daylily has a delightful mix of peach and green with a peach green throat.  An added bonus with Autumn Wood is the extended flowering time of 16 hours or more.